Walloon Rally 2014 : Race For Life ! "RELAY FOR LIFE"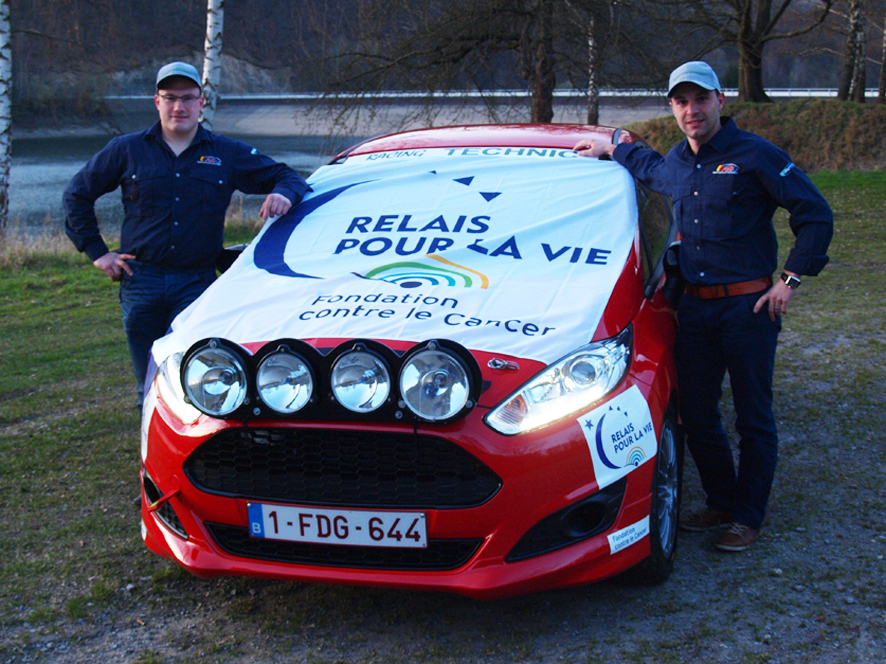 Our next Rally event on 25, 26 & 27 avril 2014 the pilots Harry BOUILLON - Clement PIROTTE will drive on benefit of the charity "Relay For Life"  Foundation against cancer. 
Racing Technic is in charge of the communication and promotion of this participation on benefit of "RELAY FOR LIFE".
This action will offer to sensibilise the people about the next coming Relay For Life events 
All the Press already talk about it, see it  by your own on our 
press review
Relay For Life at Wallonia's Rally 2014 !
RELAY FOR LIFE is a community event, during which,  each one of us celebrate those who have conquered cancer, where we honor those who have lost their fight against cancer and during this event we together fight against the disease by raising funds on Foundation Against Cancer benefit.
A rally drivers team decided to promote Relay For Life 2014 events while taking part to the Walloon Rally (Jambes, 25-26-27 april), Harry BOUILLON (33 years old -Argenteau) and Clement PIROTTE (41 years old - Francorchamps)  will set up the brand new FORD Fiesta R200 and 'll drive on benefit for this fantastic charity by showing up the Relay For Life logos on their race car.
This team is particularly concerned by this cause due to several confrontations to this disease within  Harry's and Clement's family closed circle.
Honored to highly hold Relay's For Life colors, Harry BOUILLON and Clement PIROTTE gave the preparation and technical service of their  FORD Fiesta R200 to the TEAM FLORAL (Roeselaere).
In the meantime, their communication is hold by RACING TECHNIC, innovative events creator in motorsport field.
To support and encourage those who're cancer's victims, their relatives and the nurses who support them on a daily base, take part to your  nearest «Relay For Life » !  To get informed about the next Relay For Life's rendezvous and for all information :   This e-mail address is being protected from spambots. You need JavaScript enabled to view it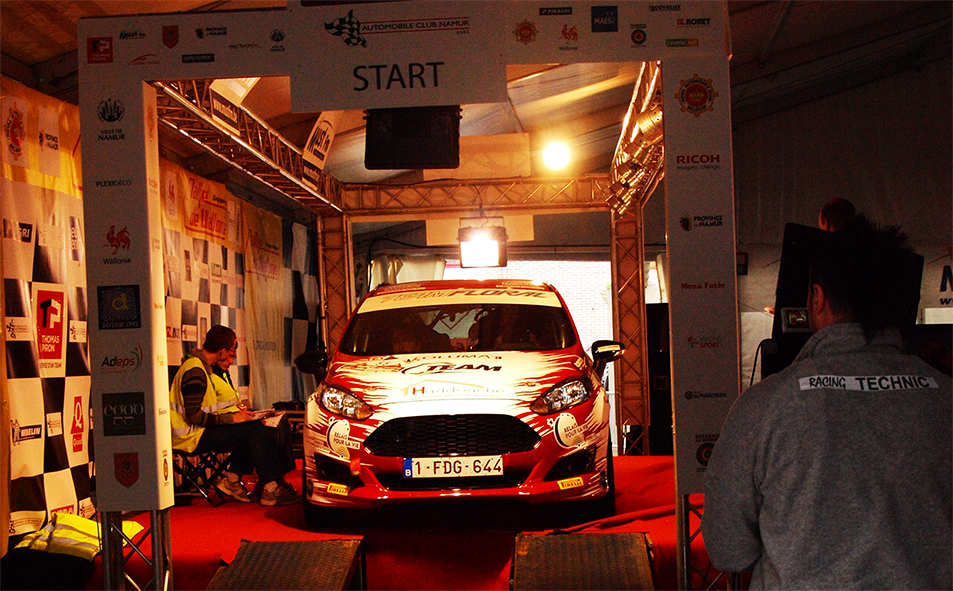 Photo : Racing Technic