Racing Technic asbl | fera parler de toi dans la Presse !
Events -
Rally
 

A 100% female team at Condroz rally 2012 !    
That's Rock !!!
 Racing Technic bring logistic support, presse service and expérience to set this opération as success.  take a look to our press review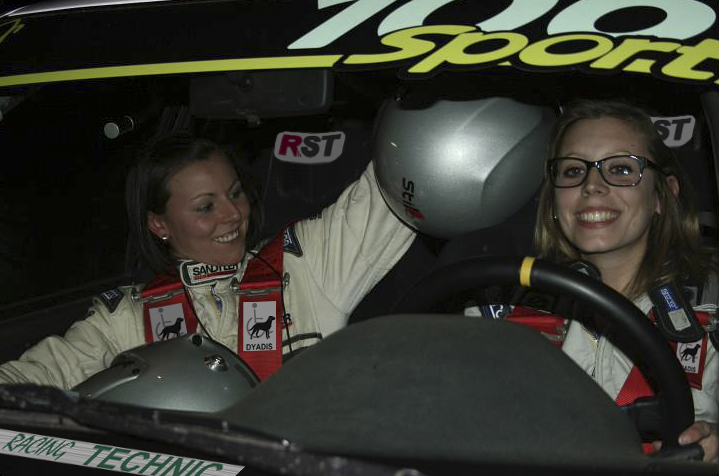 By taking part to their FIRST Condroz rally in Huy (3 et 4 November), Babeth Fagnant (La Roche) and Dona Servais (Lierneux) kill 2 birds with one stone : they satify their common passion for motorsports and promote  "DYADIS" , non profit that educate dogs to help in daily needs of disables.
Read more...
Rallye de Jalhay : A PARTIALLY SIGHTED RACE for "VISION ALEXANDRE" !

Our Rally event that was held on October 24th, 2010 was an exceptional success.

We hire 1 racecar at the Rallye des Hautes Fagnes on benefit of the charity "Vision Alexandre". 

All the press reported about it, Look by yourself our

press review

Read more...

| | | | |
| --- | --- | --- | --- |
| GO! pour LES COCCINELLES!! | | | |

Events - Rally

There are no translations available.




RALLYE DU CONDROZ 2011 :   GO! pour LES COCCINELLES!!

 Racing Technic apporte son soutien logistique, son service presse et son expérience afin que cette opération soit un succès.

 Voyez notre revue de presse


En participant à leur PREMIER Rallye du Condroz-Huy (12et13 novembre), Jean-François ZAHNEN (Francorchamps) et Marielle BENOIT (Remouchamps) font d'une pierre deux coups : ils assouvissent leur passion commune des Sports Moteurs et effectuent la promotion de l'ASBL "Les Coccinelles" de Jemeppe-sur-Meuse (Seraing), Centre de Vie pour Infirmes Moteurs Cérébraux Adultes.

Read more...
<< Start < Prev 1

2

Next

>

End

>>


Page 2 of 2